How to configure labels
From 'Board Settings' view
Go to board settings by clicking on ellipsis icon next to the board name, then click on 'Edit'.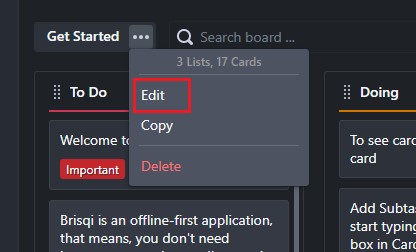 Click on configure labels.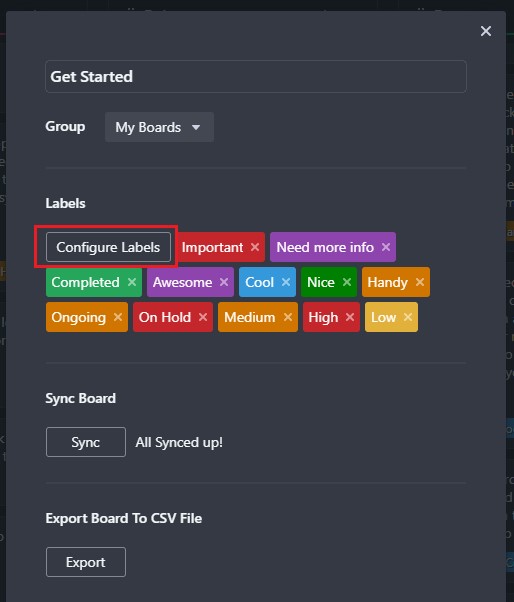 Enter text for a new label, then click on '+' button to add the label.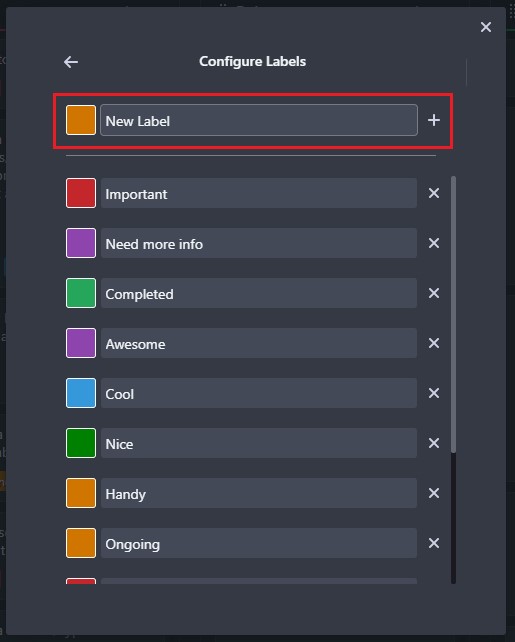 You can change the color of an existing label by clicking on the color square besides label name.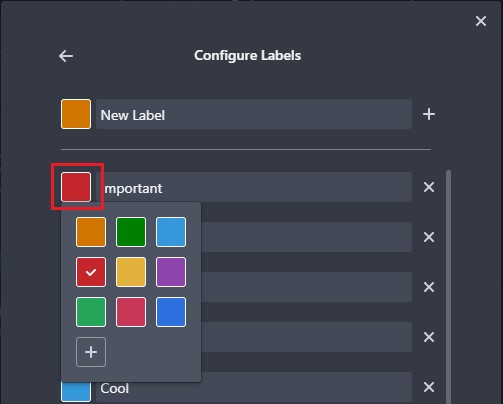 From card's right-click menu
You can also go to 'Configure Labels' view by right clicking on a card and then click on 'More Labels'.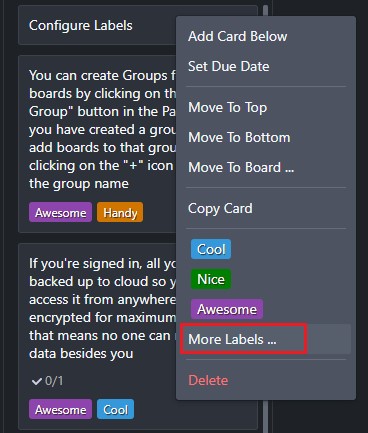 From the labels selector menu, click on 'Configure Labels'.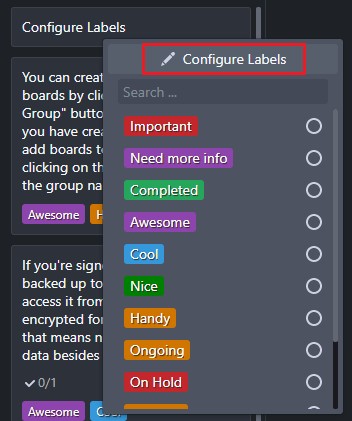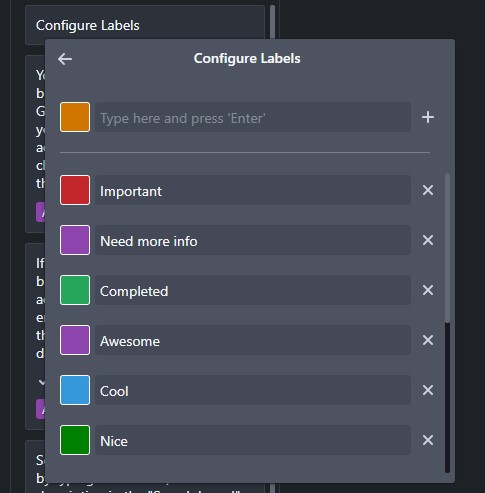 From 'Card Details' view
Labels can be also configured from card details by clicking on 'Select Labels' and then 'Configure Labels'.